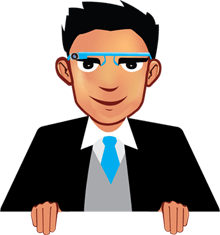 We believe in the idea of 'Work is play, play is work'. This is the sentiment that runs throughout in the DNA of Essenites. The idea is, not to be serious, but sincere in what we do. We treat every issue on its merit, and then find smarter ways to resolve it faster. As a result, work always feels like play. This approach has helped us build a team of great people that has delivered some inventive solutions to our clients over so many years.
Things like training programs, festive celebrations, parties, music, competitions, fun games constantly up the game for our people. So be it our Essenite Alumni meet, or Panchamda night with karaoke, or an electrifying dance number, the spirit of every essenite is upbeat.
If you would like yourself to be a part of this smart fun loving team, do drop us a line at jobs@essenvision.com.
If you want to apply for job opportunity