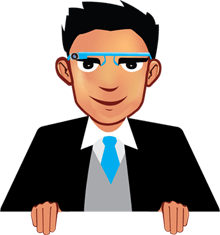 Understanding the flow of information between various business processes and department inside and outside are very imperative. Output of DFA will be played very important role while designing policies for the DLP.
Data Loss Prevention (DLP) software detects potential data breaches/data ex-filtration transmissions and prevents them by monitoring, detecting and blocking sensitive data while in use, in motion, and at rest.
Data classification is the process an organization follows to develop an understanding of its information assets, assign a value to those assets, and determine the effort and cost required to properly secure the most critical of those information assets. Data classification is an important first step in establishing a cybersecurity management program, as it allows an organization to make managerial decisions about resource allocation to secure data from unauthorized access
CLOUD ACCESS SECURITY BROKER
An on-premises or cloud-based security policy enforcement point that is placed between cloud service consumers and cloud service providers to combine and interject enterprise security policies as cloud-based resources are accessed. Think of the CASB as the sheriff that enforces the laws set by the cloud service administrators.
INFORMATION RIGHTS MANAGEMENT
Information Rights Management (IRM) is a form of IT security technology used to protect documents containing sensitive information from unauthorized access. Unlike traditional Digital Rights Management (DRM) that applies to mass-produced media like songs and movies, IRM applies to documents, spreadsheets, and presentations created by individuals. IRM protects files from unauthorized copying, viewing, printing, forwarding, deleting, and editing.
Encryption in cyber security is the conversion of data from a readable format into an encoded format. Encrypted data can only be read or processed after it's been decrypted. Encryption is the basic building block of data security
Secure data archiving is the process of collecting older data and moving it to a protected location so that it can be retrieved if needed in a data forensics investigation. Archives are distinct from backups. With data archiving, the information is moved to free up storage resources. With backups, working data is copied so that it can be restored in the event of a system failure or disaster. Many compliance and regulatory standards require data archives, but they can also be useful during disaster recovery and forensic investigations.
Managed file transfer (MFT) is a technology platform that allows organizations to reliably exchange electronic data between systems and people in a secure way to meet compliance needs. These data movements can be both internal and external to an enterprise and include various types, including sensitive, compliance-protected or high-volume data.
Data governance (DG) is the process of managing the availability, usability, integrity and security of the data in enterprise systems, based on internal data standards and policies that also control data usage. Effective data governance ensures that data is consistent and trustworthy and doesn't get misused. It's increasingly critical as organizations face new data privacy regulations and rely more and more on data analytics to help optimize operations and drive business decision-making.
A hardware security module (HSM) is a physical computing device that safeguards and manages digital keys, performs encryption and decryption functions for digital signatures, strong authentication and other cryptographic functions. These modules traditionally come in the form of a plug-in card or an external device that attaches directly to a computer or network server.