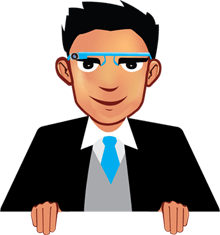 Essen Vision breathed its first air of passion in 1995. Since then, we have had a single most objective of defending clients from digital threats with a focus on minimal impact on client businesses. Today our portfolio is built upon a stronger defense mechanism that adapts to the needs of diverse organisations encompassing technology, inventive thinking and advance threat intelligence.
Our 4 pillar structure—Design, Consult, Implement, and Manage defines our delivery approach, through which we implement our intelligence driven services to help businesses in critical scenarios. This structure has played a crucial role in creating success stories for our clients. As specialists, we see ourselves as our clients' confidants through complete transparency and trust.
Backed by two decades of experience, we have helped businesses to successfully predict cyberattacks and have a smart adaptive mechanism to eliminate threats. We have also consistently provided highly specialised risk and strategic consultancy services along with Cyber risk mitigation strategies by providing investigative intelligence to both National and International clients with an unmatched level of quality and professionalism.
Having a passionate team of consultants, implementers, operators, analysts and partners across the globe, each one brings with them, the highest level of intellectual expertise, that comprises domain experience and multidimensional skills. This repertoire of knowledge has facilitated exponential growth for us and our clients taking our vision forward.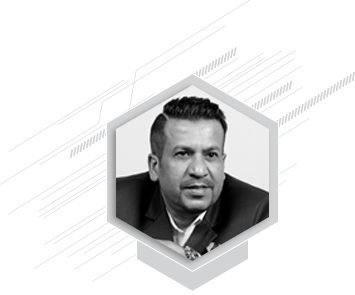 Nityanand Shetty
Founder & CEO
Beginning his experience since 1989, and spreading his expertise in enterprise security and support, Mr. Nityanand Shetty decided to venture out on his own realising the increase of dependency in the realm of digital security. A visionary having his own flair and style with loads of experience behind, Mr. Nityanand Shetty, CEO has built the structure of his company and its pillars with his unflinching efforts and expertise and continues to do so.
Under his leadership, the company has won numerous awards and accolades for best services making him one of the sought after names in digital security today.
An astute businessman with a great sense of fashion and taste for food and music, Mr. Shetty is already an icon, the security world constantly checks into.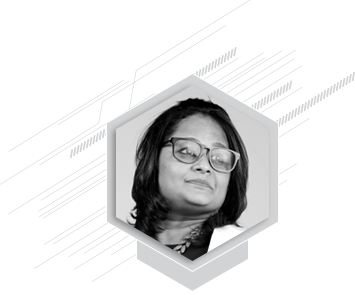 Seema Shetty
Founder & CFO
Mrs. Seema Shetty joined Mr. Shetty from Quantum Pvt. Ltd. where she was a territory manager managing multichannel sales and systems engineering support functions. She is currently the CFO of the company. Being a smart workaholic, she exudes a spirit of perfection in everything she does. Right from designing themes for the festivities, to HR, to creating experiences in the company, or creating an environment of work hard, play hard, Mrs. Seema Shetty believes in making work fun and fun, work.
A visionary and out-of-the-box thinking businesswoman, Mrs. Seema Shetty is a perfect blend of structured detailed work, strategic thinking and fun.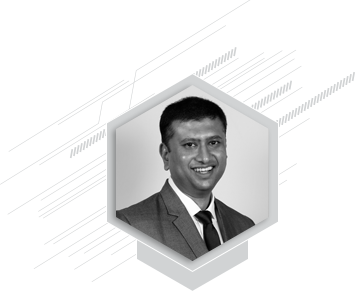 Ronny Ferrao
COO
Ronny Ferrao, COO and Head – Business Development has had an illustrious career spanning for more than two decades. He started his career in support department and got promoted to sales, which further excelled towards being the Head of Business development. Possessing skills such as to consult, position and sell any and every solution in Cyber security, Mr. Ronny Ferrao manages responsibilities such as handling support and sales team, vendors, distributors, enterprise clients and operations related to the said departments. Some of his other strengths also include customer incident management which is critical to the success of any project. Having trained a lot of resources who today are a part of Cyber security industry, Ronny has also helped EssenVision receive numerous awards and accolades that have been instrumental in company's growth curve.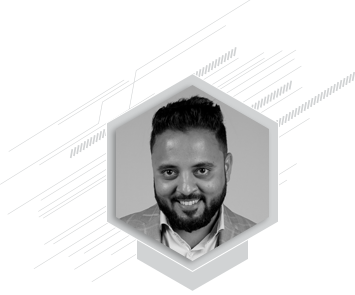 Vaibhav Chaudhari
Practise Head – Cyber Security
Trained, Certified and Specialised in areas of Data Protection, Cyber Soc Consulting, Network security controls, SIEM, CASB, and user behaviour analysis, Vaibhav Chaudhari, heads the services division at EssenVision. He started his career as a solution architect for trusted data centre, thereafter stepping into information security post which he joined as a security specialist in the year 2008 with EssenVision. Certified in all DLPs and SIEM tools he has tried and tested all solutions in various customer domains, however, the domains of his expertise are Banks, Govt, ITES, and Insurance. His experience spans in the areas of designing and deploying 8 cyber defence centres, 15 large and complex Data Protection engagements, 2 large CASB deployments and 10 network security deployments worldwide including largest banks, including designing, consulting and implementing 14 various security solutions for an international bank. Vaibhav holds a vision of deploying security with utmost benefits to privileged clients for Automation, Response, and Visibility with an understanding of Artificial Intelligence
We believe
'Winning takes talent, but to win repeatedly takes character'.
Behind every achievement, there is meticulous planning and collective efforts of EssenVision Team. Hence an honour for our achievements in the form of awards is very special to us. Every Award and achievement is celebrated and upheld in EssenVision. For more than two decades EssenVision has won numerous awards, latest of those are Best Security Specialist award from SME channels, Best Information Security Partner from Western India Information Technology, Best Partner (Information Security) from VARINDIA, Most impactful Tech leader award, CRN Excellence Award, Top 100 VARS Award and many more. 










































Our systematic approach since the last 23 years has led us to work in more than 13 countries, with our head office in the financial capital of India; Mumbai. The expanse of our work defines itself with more than 500 mid-size customers and more than 5-year relationship with 100 customers across the globe. Essen Vision today employs a dedicated, team of 43 professionals specialising in Technical and Marketing skills in the Information Technology Industry. Of these, a core team of 21 executives specialise only in Security Products. Today Essen Vision has strategic alliances in myriad cities and remote locations to cater to the customer's support requirements.