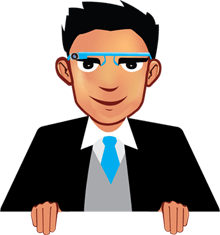 Identity thieves can buy or sell your personal information on hard-to-find dark web sites and forums. Dark Web Monitoring searches the dark web and notifies you should your information be found. Dark Web Monitoring enables you to gain awareness and take action if you are notified that your information has been found on the dark web. For instance, if you learn that your email address or an account number has been found on the dark web, you can update the password you use to log into that account to a new, unique and complex password.
Brand intelligence solutions collect and analyze data across public and digital platforms, including the surface, Deep and Dark Web, social media, mobile app stores, etc., with a unique focus on identifying risks to the organization's brand, products, and data in real time.
Threat intelligence is data that is collected, processed, and analyzed to understand a threat actor's motives, targets, and attack behaviors. Threat intelligence enables us to make faster, more informed, data-backed security decisions and change their behavior from reactive to proactive in the fight against threat actors.
Vulnerability Intelligence
A computer system vulnerability is a flaw or weakness in a system or network that could be exploited to cause damage, or allow an attacker to manipulate the system in some way. This is different from a "cyber threat" in that while a cyber threat may involve an outside element, computer system vulnerabilities exist on the network asset (for example, a computer, database, or even a specific application) to begin with. You can significantly reduce your risk of a data breach or similar event by knowing some of the most common network vulnerabilities are and finding ways to address them.
Credit card fraud refers to using a credit card to obtain money or goods fraudulently. Thieves may steal a credit card, copy the number off a credit card, or take over a victim's account and have the credit card mailed to their (the criminal's) address. They may also open a new credit card in the victim's name or try a variety of other techniques to steal money or buy assets. Intelligence monitors for any site of such leaks or sales.
Attack Surface Intelligence
Attack Surface Intelligence (ASI) lets you find and act fast to fix hidden risks across your digital exposure on domains, certificates, open ports, vulnerabilities, misconfigurations, and more.
To help security teams make fast, confident decisions, SecOps Intelligence collects data from a comprehensive range of sources, contextualizes it, and feeds meaningful insights directly into security workflows to improve alert triage, threat detection, and threat blocking.
The process of gathering data about identity and access, and converting it to information and knowledge for action-oriented insight and intelligent decision making in IT and business.
Security Posture Scorecard
Easy to understand cybersecurity risk scoring. Track how you and your vendors are doing over time. Discover and remediate your IT Infrastructure risk as well as cybersecurity risk in your vendor and business partner environment. Identify and solve complex cybersecurity, compliance and risk management challenges. Work collaboratively with third parties to reduce risk and improve security posture.